Best Omelette Pans
Material

Induction Omelette Pans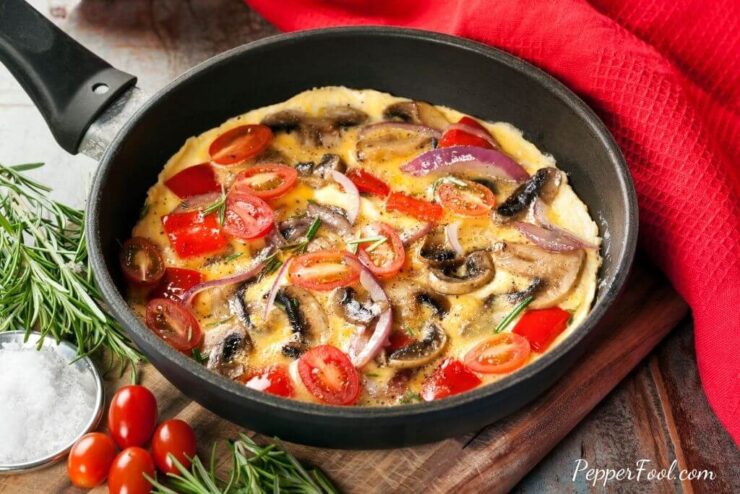 What's the best Omelette Pan?

What is The Best Omelette Pan Nonstick?

Here's a quick look at the best omelette pans without Teflon

Is Seasoning a Problem? How hard is it?

The Value

Last Thoughts

Our Top Omelettes Pans For 2019

Green Life Soft Grip Ceramic Omelette Pa

What Size Is the Best Omelette Pan

What Pans Do Chefs Use For Omelettes?

Calphalon Stainless-Steel Omelette Pan.Calphalon 12″ Anodized With Lid.Mauviel McHeritage Copper Omelette Pan.TechEF Frittata Nonstick Omelette Pan.Cuisinart 10 inch Frittata Pan.
What is the Best Size Pan for Omelettes

Omelette pans are available with an average diameter of 8 to 12 inches. A two-egg omelette is made best with an eight inch pan. For more than 2 people, a 10- or 11-inch skillet can create a big omelette. You can make large omelettes for four using a 12-inch pan.
What Is The Difference Between A Fry Pan And An Omelette Pan?

The sides of a frying pan are sloping and they come without lids. An omelette pan is a pan that has more flared sides than an ordinary pan. This allows the omelettes to glide out easily.
.Best Omelette Pans