Duxtop Professional Stainless-Steel Cookware Review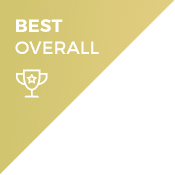 Duxtop Professional...
If you own an induction cook top, then you know that they are much safer to use and much cheaper to sustain than their electrical and gas counterparts. However, you also know that they do not use the same cookware that their counterparts use.
Because induction cook tops use magnetic weights to conduct heat, your cookware needs to have a magnetic bottom. This means that your old cooking appliances won't cut it.
That is why you need to buy a whole new set of cookware set when you invest in an induction cook top. But don't worry; there are plenty of options to choose from.
But if you haven't bought induction ready cookware sets before, you might struggle with this process. My standard advice is to test the magnetic properties of your cookware; if the magnet sticks firmly then the cookware is efficient, and if it barely holds then the cookware will be of no use.
Duxtop Professional Stainless-steel 17-piece Induction Ready Cookware Set is designed to meet the needs of the consumers. After hours of research, testing and analyzing the features, we put Secura is a one of the best in our cookware List.
Below we will look at the Duxtop Professional Stainless-steel 17-piece Induction Ready Cookware Set in greater detail, so that we can see if it meets all the standards of great cookware.
Who is it made for?
The Duxtop 17-piece set is perfect for anyone with a new kitchen. In fact, if you are looking to start anew with your kitchen appliances, then this cookware set is perfect for you.
Versatile Appliances
The Duxtop Professional cookware set comes is made up of 17 pieces, include a 1.6-quart sauce pan, a 2.5-quart sauce pan, a 4.2-quart casserole pot, an 8.6-quart stock pot, an 8-inch fry pan, a 10-inch fry pan, a 5.5-quart saute pan, a boiler basket, a steamer basket, and 3-pieces kitchen tools.
These appliances will allow you to carry out a variety of recipes.
Heavy Duty Construction
The construction of your cookware set is extremely important, as it determines the durability and performance of your pots and pans. That is why Duxtop has constructed the pieces with 18/10 commercial grade stainless steel, which will last for a long time to come.
Great Handle Design
The handles of the Duxtop cookware set have been ergonomically designed, so that you can comfortably hold them as you go about your work.
These thick and riveted stainless steel handles have an anti-slip satin finish, so that you will always have great grip as you go about your cooking.
Tempered Lids
Additionally, the Duxtop Profession 7-piece set has tempered lids on all its pots and pans, and they are sturdy and durable. These lids are also made of glass, so that you can have a clear view of your food as it cooks.
Top Cooking Performance
The Duxtop Professional 7-piece cookware set is designed with a heavy gauge aluminum bottom that uses impact bonding technology.
This bottom allows for optimum heat conductivity as well as even heat distribution. What this means is that you can cook your meals evenly and more efficiently, while saving energy.
Duxtop Professional Stainless-Steel Cookware
Pros
Attractive design
Highly functional and versatile
The lids are well designed
Heat distribution is excellent
Sturdy construction
Easy to clean
Cons
Features at a Glance
heavy duty stainless still
Ergonomically shaped handle
oven-safe to 550 degrees F
Frequently Asked Questions
What cooking surfaces can the Duxtop cookware be used with? The Duxtop cookware is pretty much suitable for all cooking sources, including gas, electric, induction stove, infrared, radiant glass, and ceramic cooktops.
How is the Duxtop cookware an induction set, acknowledging that it does not contain iron but rather an aluminum base? The aluminum in the cookware has been sandwiched between two layers of stainless steel, and the bottom stainless steel layer has magnetic properties making the Duxtop cookware induction compatible.
Can you wash the Duxtop cookware in the dishwasher? Yes, the Duxtop Professional is dishwasher safe, in addition to being freezer safe and oven safe up to 550 degrees.
Final Verdict
If you are looking to update your kitchen, then I would definitely suggest that you purchase this top notch cookware set for your induction cook top. This Duxtop 17-piece set has all the kitchen appliances that you need to create all those meals that you love.