Best Poultry Shears 2020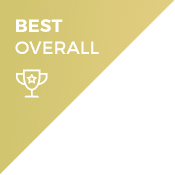 MAIRICO UltraSharp Premium...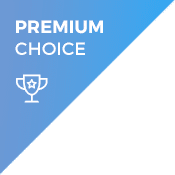 KitchenAid Multi-Purpose...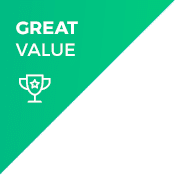 Chef Remi's Latest Kitchen...
Every home kitchen requires a proper versatile tool to help around with kitchen tasks. And here, I am talking about the best poultry shears. You want to get the perfect ones which are reliable and efficient in finishing the job.
If you thought that a good pair of kitchen shears would just do well, then you have not seen the size of the bird you are looking up to spatchcocking. Because with larger chicken carcasses, you cannot stand the ineffectiveness of the smaller ordinary kitchen shears. It would be simply difficult to cut through the bones of such meat.
Poultry shears have been designed specifically to make your work easier. Whether you are chopping up carcasses or dicing a shrimp or splitting a chicken for dinner, you need these handy implement. The best side of these shears is that they can double up to undertake many other tasks. As long as they are somewhere in the kitchen. For example, they can cut up fish, vegetables, and herbs also.
Certainly, if you were using a knife or some other disappointing scissors, you would really regret why you've wasted all this time. In this guide, we are going to provide you with details about the best shears for you. So that you will have an easy time when you go shopping for a pair next time you visit the market.
Types of Poultry Shears
Basically, there are two types of poultry shears: curved blade and straight blade poultry shears.
Curved Blade Poultry Shears
The curved blade shears come with curved blades and one of the blades is straight while the other is serrated. These are good at cutting and snipping easily through your chicken or whatever meat you're handling. They do this even on the most slippery meat – because they can sustain a firm cutting edge.
Straight Blade Poultry Shears
If you are handling thick meat or chicken, you need the straight bladed shears. They are designed with pointed blades so that they will easily pass through that bird's skin you are preparing for the meal.
This is Why You Need a Poultry Shear
Having the right kitchen shears is a must for any professional or home cook. And this is why:
Easy Cutting and Snipping
It is very encouraging to work with a tool that makes your work easier. Of course, this is why they are there in the first place. The right type of poultry shears cut and snip any piece of meat and poultry as if going through a soft piece of butter.
If there is a reason these shears are wanted, then it's how they can basically do a variety of cutting tasks. Apart from slicing the meat and poultry carcasses, the shears are used for chopping bones, or vegetables (leafy and fruit) and herbs.
Poultry shears provide comfort for your hands while holding them. They come with handles that allow the user to hold them without getting bored soon. Or rather getting tired. The firm grip achieved while holding these tools is what you need. This can also enhance safety.
How to Choose the Best Poultry Shears
These are the things you should look for in order to get the right poultry shears.
The poultry shears have a unique design. You need to look for those with larger handles – they ensure that your grip is firm. Most of these tools come with the 'pull-apart' design, a feature that is distinct to them. This is what would separate the poultry shears from just the ordinary kitchen pair of scissors. It enables the cook to unscrew them and even use the separate blades for certain tasks.
The true mark of a cutting tool is demonstrated by the type of materials used on it. Look for shears made of stainless steel or high-carbon steel. These provide strength and durability for the tool. They can therefore almost cut through any type of hard bones in the kitchen. When you pick the stainless steel poultry shears, make sure you take good care of it by hand washing and drying before storage.
Do not overlook to examine if the poultry shear blades come with safety features. This is important! So you will be looking at such things like a lock to hold the shears during storage. A tightening mechanism (a bolt) which provides close blade alignment when cutting. Perhaps also a bone notch on one of the blades – this will hold poultry bones. Therefore as much as possible check for these safety aspects.
You can consider checking the handles. You will definitely need to use them for holding your shears! Check for handles which will provide your hands comfortable grip so that you don't get fatigued easily. See if you can get a spring-assisted handle or an equivalent. And you'll be ready to experience an easy-cutting adventure.
Your main goal is to have an affordable shear that will do its job fast and efficient. A pair of sharp poultry shears is exactly what you should consider. Especially if you want the cutting process to be smooth. Probably the question you should be asking yourself here is how easy is the process of sharpening your tool.
Top Rated Poultry Shears Of 2018
Bottom Line
There are many, many kinds of kitchen shears on the market. You can confirm that! However, choosing the best poultry shears is the beginning of your success in your cutting kitchenware. The products above have been found to be high-performing in this industry – just see which one among those would work best for you.