Best Electric Can Openers 2020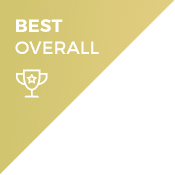 Hamilton Beach 76606ZA Smooth...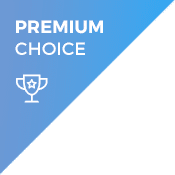 Cuisinart CCO-50BKN Deluxe...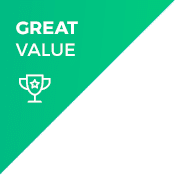 Proctor-Silex 75217F Power...
Best Electric Can Opener
Can openers are essential kitchen appliances that have gained popularity in recent times. Unlike in the past, the majority of home owners today rely on canned foods making it paramount to own a can opener to make things easier and smooth for you. The best thing about can openers is that they're now highly usable in almost every place such as households, restaurants, and healthcare facilities. Now, apart from being used in the kitchen to open cans, electric can openers offers other smart features such as knife sharpeners and bottle openers.
If you're new to electric can openers and you're searching for the perfect model that will suit your needs, worry not, as this guide will walk you through everything you need to know such as the main features, what to look out for, how to choose and finally detailed reviews of the best electric can openers in the market. Please read on to know more about this exclusive kitchen appliance.
How do electric can openers work?
Just like the manual can openers, electric can openers use the same principle to open cans. In manual openers, you have to hold and turn the can with your hands to cut the top easily. In electric openers, a special magnet holds the can while an electric motor does the cutting in an automatic motion without having to hold the can. All you need to do is clamp the cutting edge at the top of the can and the opener does the rest. Since electric can openers come in different models (such as countertop, cordless, and under-cabinet models), it's wise to identify your preferred models before making a purchase.
What to look out for in the best electric can openers
When searching for the best electric can openers for your kitchen use, you'll have difficulty selecting your preferred model due to an enormous range of options available. Although it's easy to find electric can openers, it's very hard to determine which model or version will work for you especially if you don't have an idea of what exactly you're searching for. Therefore, to give you an eye opener on what exactly you should look out for, this section will highlight some essential factors to consider.
Functionality
Although can openers are designed to open cans in homesteads and restaurants, manufacturers are improving their functionality through introducing more multifunctional features. If you're operating a restaurant or a small business, you can search for those electric can openers with additional features such as bag openers, knife sharpeners and bottle openers.
The size
Usually, electric can openers come in varying sizes and weights. To avoid any future frustrations, it's imperative that you first consider the size of the cans you usually use in your household. Make sure that the product is able to fit your intended can perfectly without any struggles or else you'll end up using a manual can opener.
Type of can opener
You see, although you might be searching for an electric unit, there are other subcategories inside this bracket which you must consider. For instance, there are corded and cordless can openers. In case you don't mind about the wiring, then you may consider purchasing a corded unit. However, if your kitchen is too small and there's no space left on the countertop, then you may consider purchasing a cordless can opener.
The material
In case you're searching for electric can openers made from certain materials, then this factor might be worth considering. You see, can openers are available in many different materials to suit customers' demands. Among the most common type of materials you'll come across include; aluminum, plastic, stainless steel or simply a combination of several different materials.
How to choose the best electric can openers
Getting a new electric can opener is a great idea. However, with so many options available, sometimes it becomes quite difficult to make an informed decision. To avoid future regrets, this section will highlight some essential factors you need to consider when choosing the best electric can openers.
The design
There are two main types of electric can openers you can choose from—under the counter and freestanding electric can openers. Under the counter can openers can be mounted under the counter and they help to free counter space. On the other hand, freestanding alternatives are used over the counter in kitchens with more countertop space.
The weight
The best electric can openers should be sturdy enough to hold heavy cans without tipping off or falling over. Always check the weight and the base design to ensure that the unit is able to support large cans.
Easy to clean
You see, just like any other kitchen appliance, electric can openers should be cleaned up to avoid getting gunky. Although the electric features might scare you at some point, always search for those models with removable parts.
Usage
Finally, there's the issue of usability. How exactly are you planning to use your electric can opener? If you're planning to use it for heavy-duty tasks, then search for those durable units. On the other hand, if you're planning to use it for lighter tasks, then a lightweight cheaper alternative might be ideal.
What types of can openers are available?
The world of can openers is vast. There are many options available depending on the cost, the technology and the intended purpose. However, there are three major categories of can openers available in the market which include; manual can openers, electric can openers and the crown punch alternatives.
Claw-shaped openers: recognized as the most primitive can openers, the claw-shaped openers are operated manually by pressing the tool towards the can to pry it open. This hand opener features a large curved blade with a guard to help you open a can without penetrating deep inside.

Butterfly opener: this type of hand-held opener is designed with a rotating wheel that punchers the lid making it easier for the wheel to rotate freely while cutting through. This manual opener is very similar to the bunker opener in terms of operation.

Church key opener: this type of opener is common to camping or hiking enthusiasts due to its simplicity. Commonly used in restaurants and pubs to open wine bottle corks, this opener is also used to open beer cans thus making it another highly usable hand-held can opener.

Crown punch can opener: these types of can openers are usually designed for heavy commercial use. What happens is that this opener is designed with a set of circular blades that are inserted on the lid to allow easy opening of a can via a swift motion. The crown punch opener has the capacity to open 200 cans daily.

Electric can opener: these types of can openers use electricity or batteries to open a can. A special magnet holds the cans in place allowing them to spin gently while a sharp blade does the cutting.
Review of the Best Electric Can Openers