Best Coffee Storage Container 2020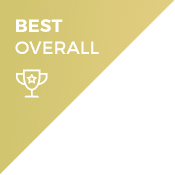 Anchor Hocking Coffee...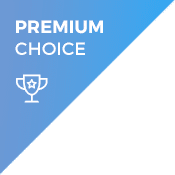 Oggi Acrylic Coffee Container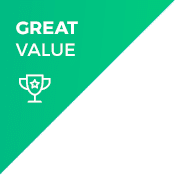 Deluxe Airtight Coffee...
All You Need To Know About Coffee Storage Containers
Storing high-end coffee is a challenge for many people. Great coffee could cost you an arm and leg. Therefore, you need to store it properly to avoid incurring huge losses. It is advisable to store your beans in glass, opaque or specialized containers to prevent the coffee from reacting with air, heat, and moisture. Read on to learn different ways to store coffee beans, ground coffee, and the best coffee storage container 2018.
6 Factors to Consider When Storing Coffee
Coffee beans are usually fresh for up to three weeks after they are roasted. If you purchase them from a certified local roaster, they are likely to have roasted them a few days ago. Most airtight bags are vacuumed to prevent the beans from reacting with air.
Most coffee varieties retain their rich flavor for a week after being roasted and lose it after two weeks. Here are some crucial factors which might affect the aroma and taste of your coffee beans.
1. Heat
Heat is one of the important factors that need to be considered when buying the best coffee container. Renowned coffee experts recommend keeping roasted beans away from intense heat. If you place them close to the fireplace, they will burn off most of their oils. Consequentially, the coffee will lose its pleasant aroma. Roasting is a sensitive process that entails rigorous pressure and heat control. A rapid cooling mechanism helps in maximizing the flavors of your coffee beans.
2. Sunlight
Direct sunlight is known to make coffee go stale. Over time, the oils on the beans' surface undergo reduction and oxidation thereby degrading the coffee. It is essential to guard it against thermal reactions. Store the coffee in opaque containers to block sunlight. Prolonged exposure to sunlight could make your coffee have a dull taste.
There is extensive research on the effect of sunlight on roasted beans. You can read numerous journals online about it. Coffee contains unique organic elements that cause it to have certain characteristics and flavors. These compounds destabilize as you roast the beans. However, you can extract them as you brew coffee.
3. Air
Another critical factor that required your attention when buying one of these top containers is the flow of air. When you expose coffee beans to air, their aromatic oils react with the atmosphere. Keeping them sealed is the first step in preserving them. Most roasters and coffee firms pack coffee in airtight bags. However, you should not fully rely on them as the bags might have minute holes.
Some retailers use bags with small vents to allow the beans to emit carbon dioxide without rupturing. Customarily, such bags are re-sealable.it is wise to purchase bags with both features due to their high storage efficiency.
4. Moisture
Moisture is a leading factor that destroys a large proportion of fresh coffee beans. Naturally, the beans absorb and hold water hence rotting quickly. Ambient moisture dilutes the oils present on the beans' surface. You can easily lose your stock of coffee beans if you do not protect them from moisture.
5. Refrigeration
Is it safe to refrigerate coffee beans? It is risky to store coffee in a freezer. If you refrigerate the beans, they will absorb moisture and start rotting. However, if you recently bought a bag of roasted beans, it is prudent to freeze them. Place the coffee in an airtight container before refrigerating them. Ensure that you have vacuumed the container to prevent the beans from being freezer burnt.
If you decide to remove the container from your freezer, it is recommended not to refreeze it. The coffee may break down after absorbing water due to temperature fluctuations.
6. Ground Coffee
Most people hate grinding coffee beans each morning. Ground coffee has a short lifespan as it deteriorates quickly. It has a large surface area compared to whole beans. Currently, there is a wide array of grinders in the market.
You can purchase modern grinder at a reasonable price. Alternatively, you can grind a large amount of coffee and store it in the best coffee storage container. However, its aroma and flavor cannot match that of fresh beans.
Different Types of Coffee Storage Containers
There is a variety of best coffee containers. They include:
Opaque Coffee Containers
Opaque containers are the most recommended due to their airtight seals and material. There are two major types of best storage opaque jars, opaque plastic and glass containers. You can modify an old mason jar and make it opaque to filter direct sunlight. Some coffee consumers store their beans in Gatorade bottles. They have opaque and airtight lids. However, it is risky to use them to store expensive coffee.
Specialized Containers
Some companies manufacture stainless-steel storage containers that is specially designed for coffee beans. They have a thin valve to let out carbon dioxide. Vaults are a crucial feature in storing coffee for long-term use since they maintain a constant temperature. Also, they keep it airtight and dry. There is a wide selection of vaults to fix in your coffee storage container.
The Airscape ceramic storage canister design is gaining popularity globally little by little. A lightly polished steel container with an airtight lid. It is appropriate for storing high-end coffee beans.
Resealable Bags
Experienced roasters store roasted beans in resealable bags with air vents. They are ideal for all coffee varieties. Ensure that you can properly seal and close the bag while buying it. Some firms bags with built-in zip-locks. They sell them at cheap prices. Avoid storing the beans in bags that fold over easily. You can keep your coffee in the bags and forget it in a drawer. The excess heat will destroy the coffee.
Glass Containers
Ideal glass containers should have sealed lids. Pick a container with a rubber gasket, as it will keep off the air. Store the coffee storage containers in a corner and relocate the stove. Heat and light can cause your coffee to lose its freshness quickly.
How to Choose the Best Coffee Storage Containers
Coffee beans are highly perishable. They can easily lose their flavor and freshness if you do not store them well. Most people get confused when they visit a coffee store to purchase a storage canister. We have highlighted several crucial tips to help you select the right coffee container.
Size
Generally, it is tricky to determine the exact size of your coffee storage container. Nevertheless, there are certain things that can help you make the right choice. For example, you might be a regular drinker who takes more than one cup of coffee in the morning. If your canister can hold one pound of ground beans, they will lose their freshness if you delay brewing your drink.
However, it depends on the grade of your coffee. Usually, high-end coffee has longer durability than ordinary coffee. Ensure that your ideal container meets your needs.
Storage Space
You might plan to stash the container in your kitchen cabinet. If you prefer keeping it in the pantry, choose a canister that can fit properly. Also, ascertain whether it can hold your desired quantity of ground or whole coffee beans.
If you are interested in a one-pound canister but it tends to be larger than the space available in your pantry, it is wise not to pick it. Instead, pick a smaller container for easy storage.
Carbon Dioxide Emission
Oxygen reacts with the oils present on the surface of some types of coffee beans. Some experts recommend storing coffee in a container with carbon dioxide to protect the beans against oxygen. Purchase a canister with a carbon dioxide release valve as an ordinary container has a simple release mechanism.
Nevertheless, some coffee containers lack a release vault. They can only prevent oxygen from entering when you tightly close their lids. If your container has a vault, it is advisable to seal it properly and suck the remaining oxygen using a straw.
Design
Many people ignore the design of their coffee containers. Although it is not a vital factor, it determines where you store the canister. For example, if it is attractive, you can store the coffee on top of your counter. Besides, a container whose design rhymes with that of your maker improves your kitchen interior.
Personal Needs
You may pick a canister that looks elegant while it is in your pantry yet it does not meet your needs. First, check if it can fit in the available storage space then determine if its design matches with your counter. Also, it should store the right amount of coffee. If you do not take coffee regularly; choose an opaque container that will block out sunlight hence preventing it from reducing your beans.
Airtight
Airtight containers are the most recommended globally. Besides, keep off oxygen, they also prevent moisture from destroying your coffee. An ideal coffee canister bins should have a sturdy body and a rigid lid to block air and water. They can store coffee for long compared to storage bags. Moreover, they are useful if you don't want to freeze your coffee.
Transparency
Many people prefer opaque containers to glass canisters. They extend the durability of your coffee beans by blocking sunlight. However, avoid leaving it in open space as the temperature inside the canister may rise drastically and spoil your beans.
When shopping for a coffee container, it is prudent to avoid plastic or glass canisters. if you like using them, store them in a shade. Steel canisters are the best coffee container to store any type of coffee.
Convenience
Besides storing your coffee, the best coffee containers should also be convenient. If it is your first time to use it, follow its user guide to avoid damaging it. Assess the convenience and usability of different canisters before making a final decision. For example, if you are unable to open it quickly, you might be unable to brew a drink in time.
6 Best Coffee Storage Containers 2018
Conclusion
Besides being expensive, quality coffee beans are also delicate. It is necessary to invest some money by purchasing the right coffee canisters or container to store them properly. Each container has distinct characteristics and features.
Mostly, it depends on the container's material. For instance, containers designed to keep coffee fresh and dry are different from those meant to keep it hot. It is essential to decide on the purpose of the jar when buying the best coffee storage containers.
Best Coffee Storage Container 2020 Product Summary
Anchor Hocking Coffee Container Summary
This good coffee container is considered to be one of the best available in the market.
This good container is easy to maintain since you just wipe them with a wet cloth and allow them to dry.
Oggi Acrylic Coffee Container Summary
This good container is for people looking for an air tight coffee container.
You can clean this good coffee container with a moist cloth.
Deluxe Airtight Coffee Container Summary
This good container is stylish and made of quality material.
Friis Vault Coffee Container Summary
This good container has an airtight and polymer-free lid.
Airscape Coffee Container Summary
The body of this good container is made of stainless steel.
Coffee Gator Container Summary
This good container has a surgical-grade stainless steel body.